Bringing homes steeped in history back to life and offering memorable luxury stays.
Les Domaines de Chabran, created by the architects Alain and Liliana Meylan, offer a new vision of hospitality for all those who wish to live in a place of character in complete freedom, while enjoying exceptional hotel services. Feel at home, live there with your family, your children, receive your friends to share with them the best moments of life. Whether it is the Mas de Chabran, the Bastide de Fléchon or the Mas Estello, each of these private houses has a story and is part of a unique natural site in the heart of the Alpilles. All of them have been restored and decorated to a high standard, using the best craftsmen and the greatest manufacturers of furniture or fabrics, and offer services equivalent to high class hotels. Les Domaines de Chabran open the doors to prestigious residences, which become yours for the time of a stay, to leave rested and amazed with unforgettable memories.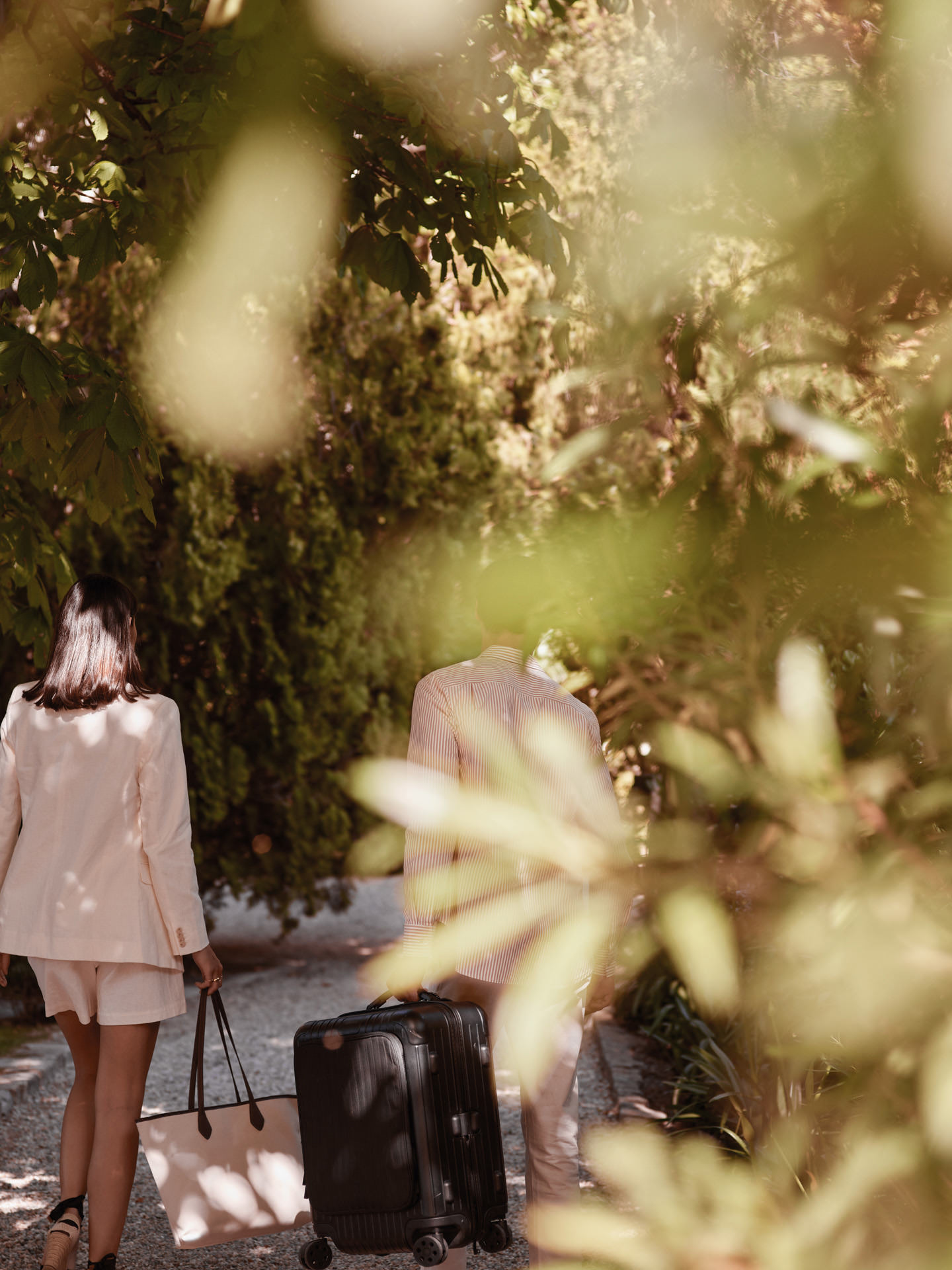 Architecture as an Art de Vivre
For Alain and Liliana Meylan, imagining a place is above all projecting oneself into it, giving it an inner life, inhabiting it. The success of their architecture and interior design agencies in Geneva led them very naturally to the creation of exceptional places throughout Europe. When they undertook the restoration of Le Mas de Chabran, in Maussane-les-Alpilles, they fell in love with this region and they decided not to leave it anymore. They also felt the need to share this pleasure with others. A second house was born from this love for Provence, then another still and this is how their talent as an architect was transformed into the art of hospitality, to offer visitors to Les Baux-de-Provence living conditions exceptional.
Les Domaines de Chabran are the quintessence of this Art de Vivre in Provence that they wish to perpetuate through their new creations.